"What's the Secret?" INTERACTIONS
The following examples of work appeared in the "What's the Secret?" CD-ROM series. Because the series was developed using Authorware, and Authorware Web Player no longer supports the latest Intel Mac hardware and OS, PLEASE VIEW these through VMware Fusion (Mac) or on a Windows machine.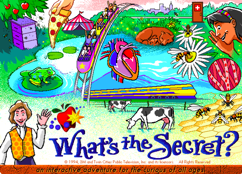 Interactive samples...
Instructions for viewing...
For viewing on a PC you will need to download the Authorware Web Player HERE


Once downloading and installation is complete you will be asked if you would like to allow the unblocking of active content on the screen.


Please Click for options... Allow Blocked Content... and click Yes to run active content.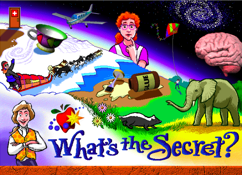 ... and it's only a SLICE!
These interactions represent only a narrow slice of 30 main interactions and over 150 related interactions.
Each major interaction features multiple interactive levels, video clips, glossary terms and hundreds of resources to explore.
The innovative interactivity of this series made it one of the most informative science exploration experiences ever designed.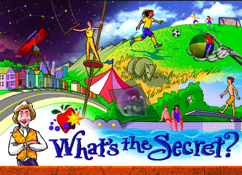 Read more about
"What's the Secret"