Science Museum of Minnesota
The Science Museum of Minnesota, founded in 1907, is a large regional science museum located on the banks of the Mississippi River in downtown St. Paul. The Science Museum's programs combine research and collection facilities, a public science education center, and an extensive teacher education and school outreach programs to provide science education to an audience of more than a million people per year.

The Science Museum of Minnesota is known worldwide for its interactive exhibits, dynamic traveling exhibitions, and internationally distributed large format films. The museum was an early innovator in the use of live theater as a humanizing interpretive tool and continues to be a training ground for other museums wishing to include live programming in their exhibit halls. The Science Museum constantly explores and implements new technologies to educate their audience about science.
---

Leslie was an integral member of the five person team who created the national, science museum exhibit and interactive, educational Web site , "Mysteries of Catalhoyuk". The Web site explores the ancient mysteries of Catalhoyuk, an archaeological site in Turkey. read more...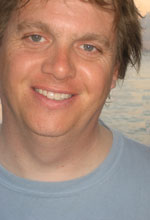 Gary has been developing broadcast tv, interactive media and Web-based media for over 18 years. I began my media career as a television producer with the national Emmy award-winning PBS science series, "Newton's Apple". It was pure joy to work on this classic science show.more...

Leslie Kratz is a key partner developing the WORLD CLASS INITIATIVE for Digital Watershed. Leslie has been developing television, interactive media & Web-based media for over 25 years. more...