WHAT'S THE SECRET?

The WORLD CLASS INITIATIVE is the newest online and interactive learning experience we are developing to support our mission to extend creative and meaningful learning opportunities to People of All Ages and Cultures. One of our favorite interactions from the WHAT'S THE SECRET? interactive series we developed followed the exploits of arctic explorer, Will Steger and his team as they trained and prepared for their journey to the North Pole.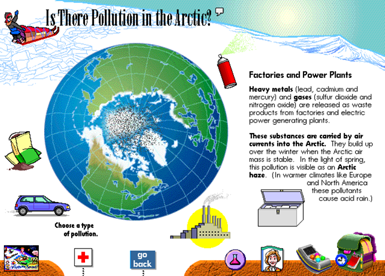 Our ARCTIC interaction...
Gives people the opportunity to learn about the Arctic region,
its geography, its people and the wildlife and the challenges
faced by Arctic Explorers.


Lets you try your hand at packing a sled and hooking up a dog sled team. It allows you to explore how auroras form and to discover that there is more than one North Pole!


Provides the opportunity to find out more about the importance of the polar ice caps and how they effect animal migrations and many people living in the northern latitudes.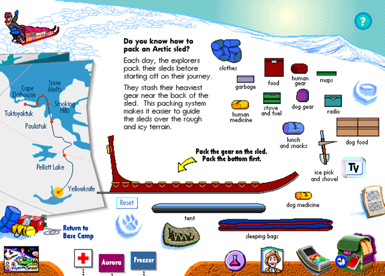 Pollution is...
A WORLD Problem!
Pollution produced in many other parts of the WORLD ends up in the Arctic... and it causes serious damage.
The ARCTIC interaction... like ALL of the "What's the Secret?" interactions offered people compelling tools to help them
understand major problems from many different angles or perspectives.
The WORLD CLASS INITIATIVE will continue to explore the environmental issues challenging many Arctic environments.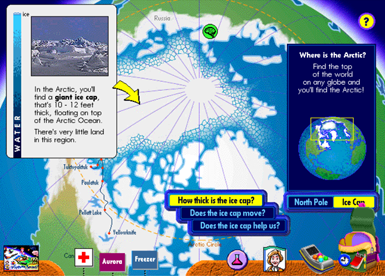 Online Interactions from
"What's the Secret?"
See for yourself how fun science exploration can be! Try one of the three different interactions featured on this Web site right now!